Using with Python¶
Home I/O can be used together with Python 3. The Python Integration - download link at the top of this page - allows you to write Python programs to interact with Home I/O devices. This means that you can read and write to devices I/O points from Python programs. Note that, in order to access I/O points from Python, the devices must be set to External Mode first.
Home I/O / Python integration was developed on top of Home I/O SDK and pythonnet.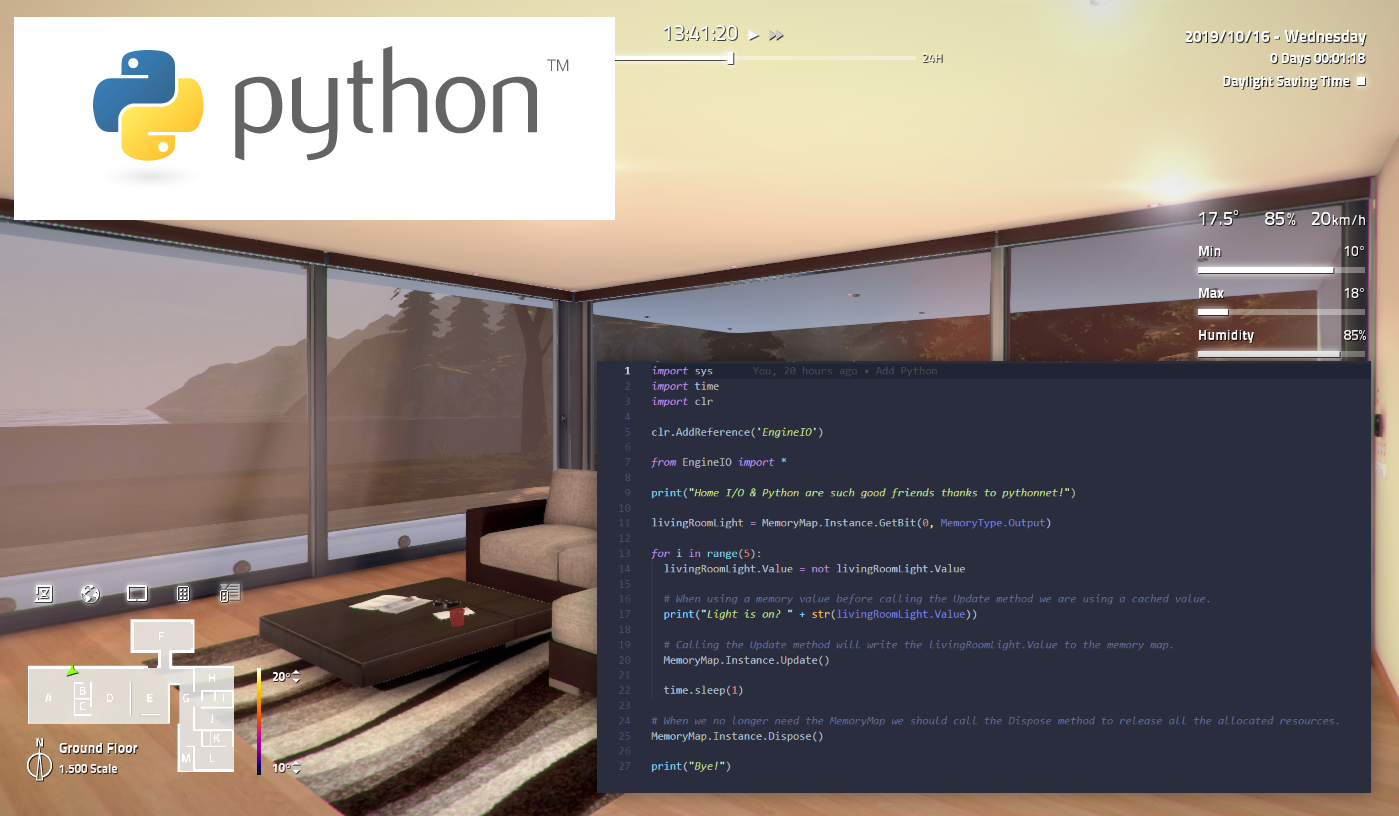 Which Release of Python Should I Use?¶
In order to use Python together with Home I/O you must first install Python. Note that there are many available releases of Python, each one for 32 bit (x86) and 64 bit (x64). Home I/O is a 32 bit application, therefore you must use a 32 bit release of Python, even if you are running Home I/O on a 64 bit operating system.
In the Python Integration archive you will find all the necessary files needed for writing Python programs (including a sample program). It's important to note that you must use the files built for the specific major release of the Python installed in your system. For example, if you are using Python 3.7.x you must use files built specifically for this major release (3.7).